UPCOMING EVENTS
---

---
Early Discount available only until February 18!
---
Coding, Billing, & Documentation Training
Don't miss this Training with Expert Trainer and Consultant, Sonda Kunzi, Coding Advantage LLC
Featuring interactive discussion reviewing the latest information for Billing Mental Health — CPST/TBS/PSR, Psychotherapy — and taking Theory to Practical.  Also featuring Lunch and Learn session with MCO representatives.
Morning Session will define the "H" code services.  We'll cover who can bill/locations covered/Units of billing/modifiers and address what can or can't be billed same day.  Psychotherapy – general vs. direct supervision will be covered.
Lunch and Learn Session with MCO Representatives will provide attendees the opportunity to submit a question with registration, for panelists to prepare response.  We will provide a Q&A session at the end allowing for questions that will benefit the group (no agency specific claims questions please).
Afternoon Session will review documentation expectation of CPST/TBS/PSR, psychotherapy and provide Examples of documentation and how these are audited from a billing perspective and from a clinical perspective; an understanding the value of a good assessment and treatment plan tied to these services; and including best practice documentation habits.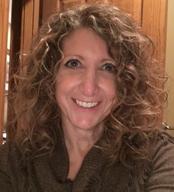 Ms. Sonda Kunzi, CPC COC CPCO CPMA CPPM CPC-I, has more than 20 years of experience in healthcare. Sonda's expertise includes comprehensive knowledge of ICD10 and CPT coding concepts, documentation and training, compliance and healthcare reimbursement methodology. Her experience comes from working in a variety of positions both as an outside consultant and as a professional within hospital‐owned and private medical practices. Sonda is a Certified Professional Coder (CPC), Certified Professional Outpatient Coder (COC) Certified Professional Biller (CPB) Certified Professional Compliance Officer (CPCO) Certified Professional Medical Auditor (CPMA), Certified Physician Practice Manager (CPPM) an AAPC licensed coding instructor (CPC‐I) and an AHIMA approved trainer for ICD‐10CM.
Training Registration Fee
General Admission, $165; Ohio Children's Alliance Members, $125
Registration fee includes light breakfast, buffet lunch, and CEUs (6) for Ohio Counselors and Social Workers.
---
Overview: This 2-day training program prepares therapists and clinicians to use an innovative and evidence-based form of therapy for children.  Trauma-Focused Cognitive Behavioral Therapy, or TF-CBT, is specifically adapted for children who have experienced trauma and who are having significant emotional and/or behavioral problems related to their traumatic life events.
March 21-22 – Columbus